KRAUTS GO RACING – KROWDRACE Flat Track Event, July 27-28
We were proud supporter of first KROWDRACE Flat Track Race in Diedenbergen, Germany.
Many european countries have long tradtion in speedway track racing. In germany almost 20 tracks are still existing, most of the clubs are active in junior education and with their senior teams racing in different leagues. Its popularity has seen better days, decreasing spectator numbers and the will to voluntary help in local clubs are other reasons, why this long established kind of motorsports is struggling over the last decades.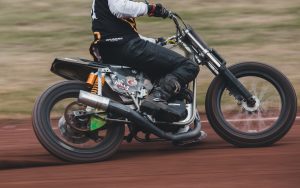 With MSC Diedenbergen nearby Frankfurt we were lucky to find a club with open minded board members. When me and Jörg presented our concept for a Flat Track race in their honourably clubhouse two totally different worlds sat around the table but both were open and interested in each others perspectives and ideas. At the end of the day we hand shaked to team up and to organize a test event.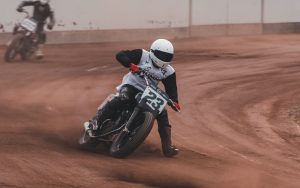 Riders' interest was really great, the small but very well connected scene shared our project and registered for the race and so we were able to welcome riders from 9 different countries at riders briefing on saturday morning. Starting from Newbie- up to Hooligan-Class we tried to enable flat track experience to every interested rider. Thanks to our partners Indian Motorcycles Germany and UK professional riders Leah Tokelove and Lee Kirkpatrick flew in on brandnew FTR 1200 as also Anthony Brown, DTRA organizer, who supported us with his classy expertise.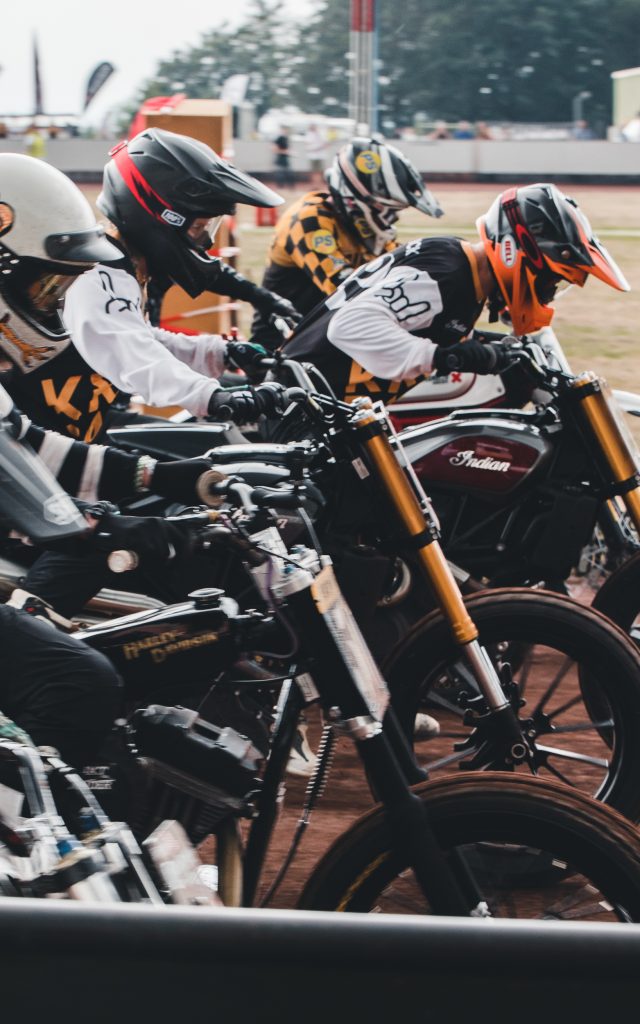 The track was perfectly prepared, almost 60 years of the club's speedway racing experience went into this, all processes were running smoothly. In planning stage we tried to explain common international flat track regularities and racing plans but as in DMSB's (german motorsports association) rulebook so far no paragraphes for flat track racing are existing we had to race in speedway modus – which means a maximum of only 6 riders per heat (instead of 12 in FIM-rulebook). Luckily this was the single downer for all of us racers which resulted in fewer heats and riding time but got compensated in perfect track condition – even after heavy rain on sunday morning.
There is lots to do for the next years, collaborating with DMSB is a major topic to get international FIM standards into the german rule-bible. I would say it's seeded, now it has to grow. I am sure more and more speedway tracks owners will realize its potential that can revive dirt track racing and their financial situations.
Please check www.krowdrace.de for upcoming events. Spread the word and come racing with us!
Photos and Words by Hermann Köpf
Thank you for the superb photography David Ohl & Hookie as well as Chris Rausch for the video!